Bruce Mitchell
The Gator Man from Swamp People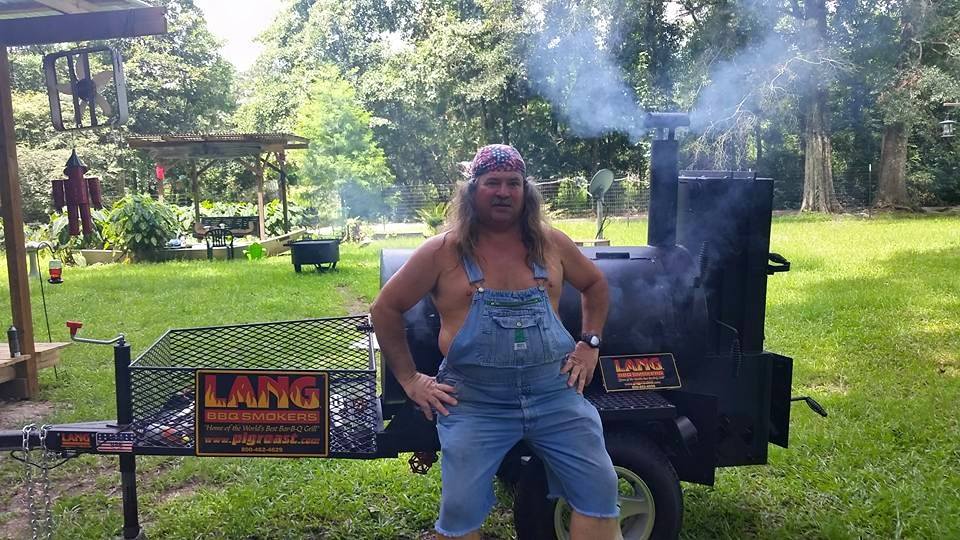 Bruce Mitchell is also known as the the Alligator Man from the History Channel's TV show Swamp People.
Bruce is a celebrity, a competitor, a judge, a cookbook author, and he was recently a Q-School instructor!
---
Cook Book Author
Bruce is famous for hunting alligators during the gator season. Bruce's other "wild adventures" include outdoor BBQ cooking ... and eating. Bruce loves going to Cook-Offs! Sometimes he's a judge and other times he's a competitor. His website is www.BruceTheAlligatorMan.com.
Bruce has authored a cook book - Gator Man's Guide to Southern Cooking, the book has over 20 easy-to-follow recipes.
ANNOUNCEMENT: He will be releasing his second cookbook soon - the Gator Man's Adventures in Outdoor & Dutch Oven Cooking - Catchin ' and Cookin'.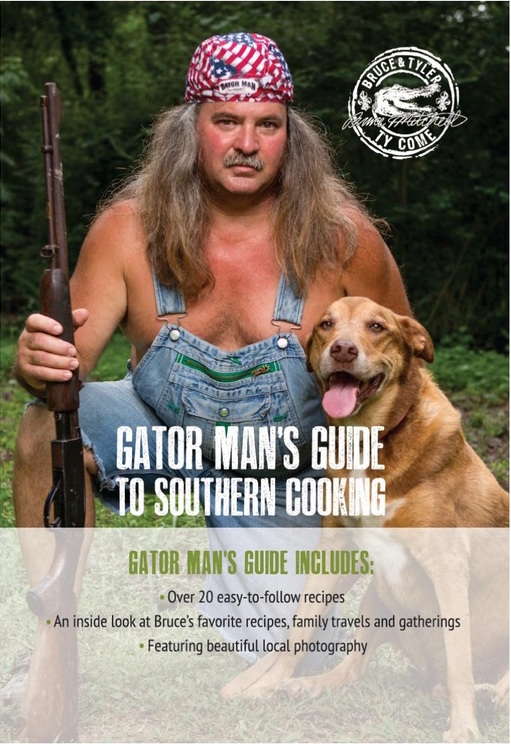 You can purchase (or pre-order) the books on his website.
---
Q-School Instructor
In the Summer Q-School of 2016, Bruce Mitchell teamed up with two of the Lang BBQ Competition Team to instruct two Q-School classes hosted by Lang BBQ Smokers.