Cory Bahr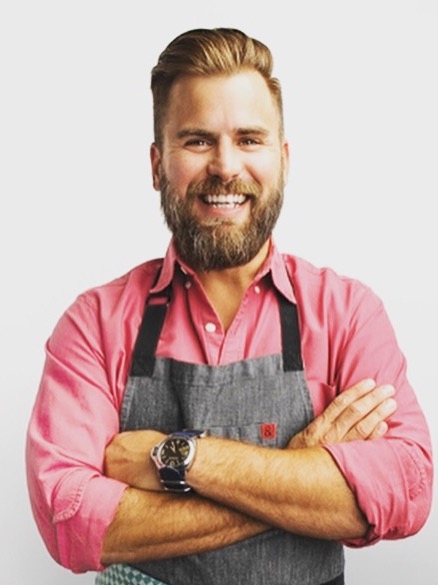 Chef, Competitor, Restaurateur, Catering & Events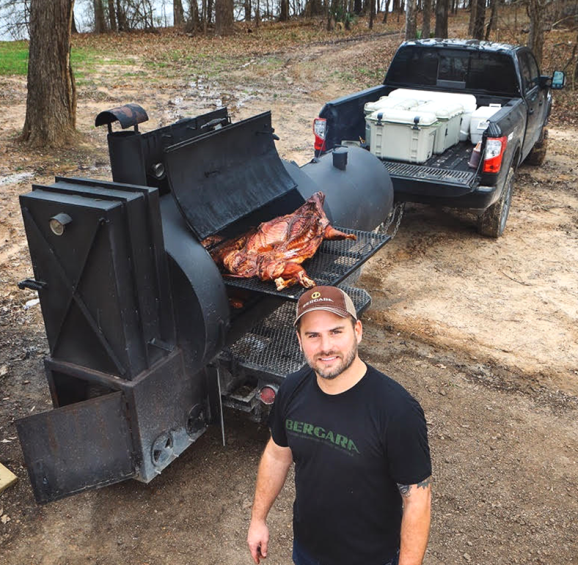 Chef Cory Bahr has been recognized as Food & Wine's "People's Best New Chef" in America, Taste of the South's "Taste 50" and Food Network's "Chopped!" champion, the 2011 "King of Louisiana Seafood" and Louisiana Cookin' magazine's "Chef to Watch," so he knows a thing or two about grilling and the quality of equipment that it requires.
Cory Bahr Cooking on a Lang
Cory Bahr has been cooking on a Lang for three years, and he estimates that he has grilled at least eight tons of meat on it so far!
"The Lang smoker cookers are a god-sent, I don't know how else to put it. They make a grill that's, well, manly with true craftsmanship throughout…I mean this grill is high quality and quite frankly, it's about as bad-ass as it gets," said Chef Cory.
Cory photographed preparing a 100 pound pig on a Lang BBQ Smoker and his own truck equipped with a Titan XD diesel. 
Smokin' Titan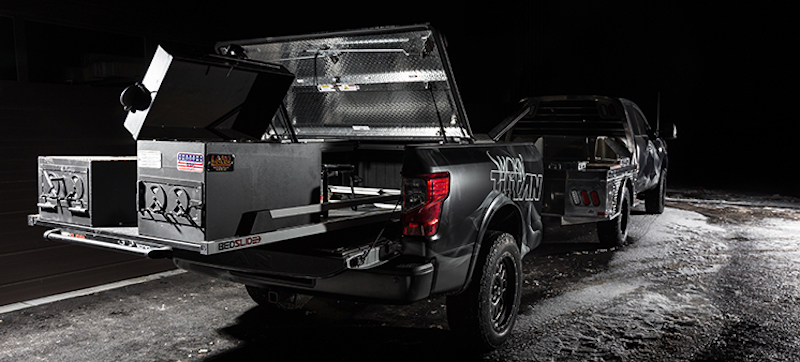 Customized Nissan Truck includes a Lang BBQ Smoker and Charcoal Grill
March 2018 Nissan introduced the Smokin' TITAN.
Cory collaborated with Nissan and Ben Lang to create the Smokin' TITAN, a truck customized to include a 84 Lang BBQ Smoker Fat Boy and Charcoal Grill among other things.
He is the first person to own a Nissan Smokin' TITAN! Cory told us "I am really proud of what we have been able to establish here, but I'm even more excited to take my Delta Cuisine on the road. And now with my Smokin' TITAN and Lang Fat Boy grill, I can get there faster and better equipped."
...More about the Smokin' Titan on our blog.
---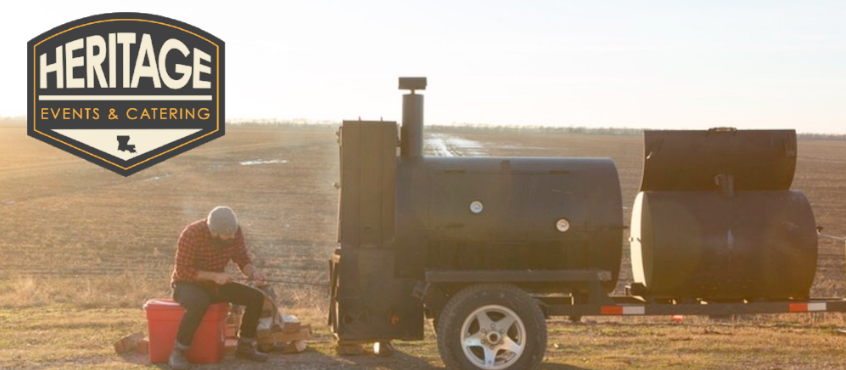 Heritage Catering & Events
Grillin' on Wheels -- Food on the Move
In 2016, Cory Bahr expanded his culinary operations to include Heritage Catering, his private chef and catering business. This venture allows him to handle special events and corporate dining not only in Monroe, Louisiana but around the region.
"I've done it all from Atlanta Food and Wine to the Kentucky Derby: pigs, whole fish, octopus, ducks, and venison, pretty much anything that gets close to my rig," Cory says laughingly.
more about Heritage Catering including their menu on www.ChefCoryBahr.com
---
More about Cory Bahr
Cory is a culinary ambassador for the state of Louisiana, a regular host of the Louisiana Seafood Cook Off, and The Great American Seafood Cook Off. As well, he's a director of the Louisiana Travel Promotion Association and the only non-New Orleans chef serving on the Audubon Nature Institute's Gulf United for Lasting Fisheries Chef Council.
And he serves as a spokesman for NOLA Tree Project's #GreauxHealthyKids campaign and a passionate proponent for access to fresh, healthy food for all children.
Thanks Cory Bahr for cooking on a Lang BBQ Smoker (or two or three...)!