Mitch Moody
Pitmaster
Mitch Moody is the Pitmaster of Anderson's Bakery, Catering, and BBQ in Kathleen, GA.
BIO: Mitch is the Pitmaster and Chef along with his wife Chef Tammy Anderson. Mitch brought the BBQ side to the business when he moved out from California to be in Georgia with Tammy.
Between weddings every weekend, rehearsal dinners, and Holiday BBQ days they have been swamped with repeat business (just check out how many Lang BBQ Smokers they've purchased).
They have 20 years of 100% Houston County Health Department scores plus Department of Ag. certs so they legally sell from our Permitted 30' x 80' commercial kitchen and shop.
---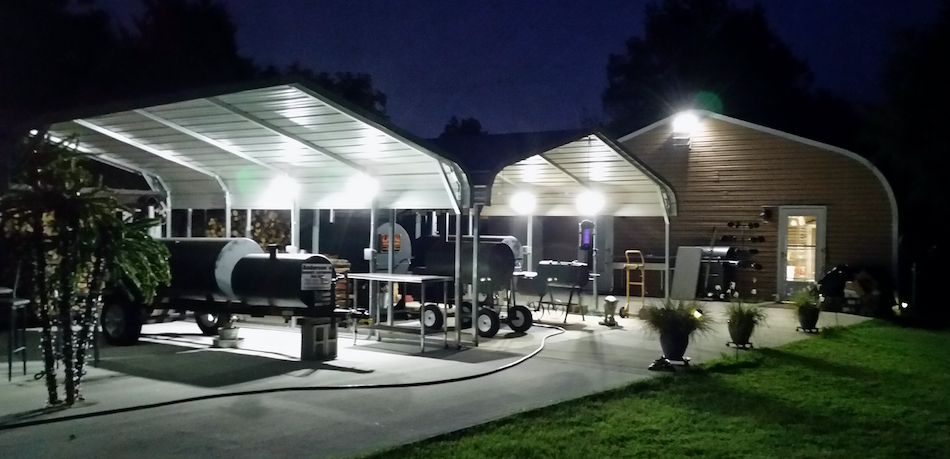 How Many Lang BBQ Smokers does Mitch Have?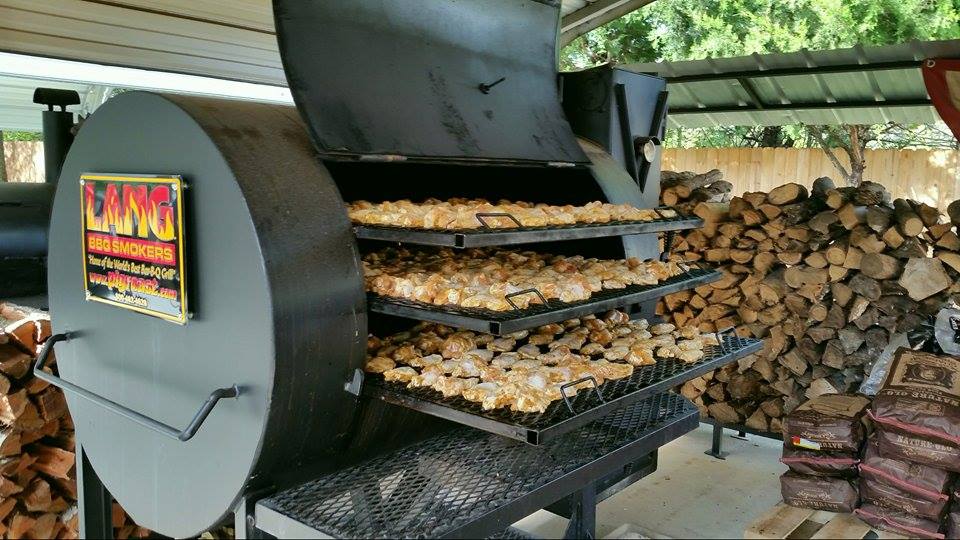 "In January 2012 we bought our first Lang BBQ Smoker from Ben Lang. We bought a Lang BBQ Smoker 84 Deluxe with Charcoal Grill on a trailer. We wanted something mobile and versatile to start with. Within 6 months we needed more cooking capacity so we bought a Lang BBQ Smoker 84 Deluxe Kitchen model. By the next year we needed even more cooking capacity so we bought a Lang Fat Boy (our favorite cooker). As a convenience we also purchased a Lang BBQ Smoker 48 Patio for smaller customer tastings and orders. Our Lang Fire Pit gets a lot of use on our patio as well as being a rental item for outdoor parties and BBQ'S. We have used our 36" Paella Pan on top of the fire pit for rehearsal dinners with huge success."
Recipe Blog Contributor
Tips from Mitch Moody ... "I use 2/3 pecan and 1/3 hickory for butts, chicken, fresh sausage, and tri-tip. For me, cooking at 250' is a perfect temp and is very easy to maintain on the Langs. I do use some cherry wood with ribs when I have it on hand. We get raves on our brined, rubbed, hot smoked salmon. Brined over night with a basic Sea Salt, Cracked Black Pepper, and Brown Sugar mix, then topped with a little sprinkle of brown sugar and cooked at 225 for 1 hour and 45 minutes. Amazing flavor, perfect as is, or on a salad, or on a Asian stir fry dish. "
These recipes coming soon!
Tri-Tip
Bourbon Brown Sugar Glazed Chicken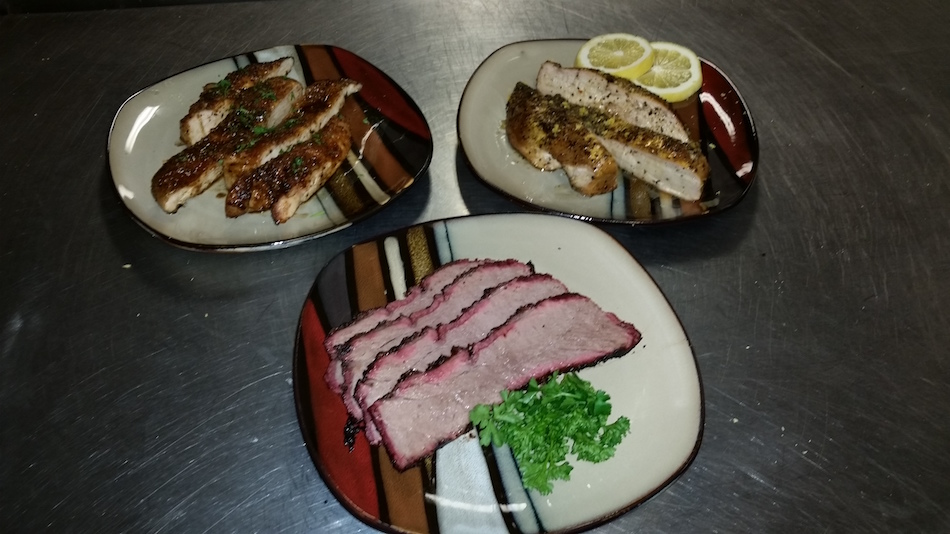 Thanks Mitch Moody for being such an engaged and enthusiastic Lang BBQ Smoker fan!