Bryan Mroczka
Head Pitmaster at Sonny's BBQ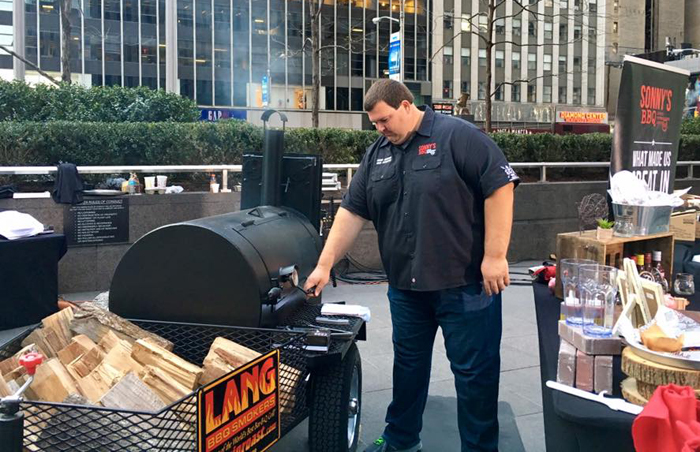 Local Pitmasters Since '68
BIO:
In 1968, Sonny's BBQ was just a local BBQ joint in Gainesville, Florida. Today, they still are a local BBQ joint. Sonny's BBQ still does things the same way Floyd "Sonny" Tillman and his wife, Lucille Tillman, did back in the day. Slow-smokeing over oak for up to 12 hours at a time, serve generous portions, and still believe people should be able to go out to eat and feel right at home.
Bryan Mroczka, head pitmaster of Sonny's BBQ, was featured on
FOX & Friends Weekend
in New York City, smoking up ribs on their Lang BBQ Smoker.
---