Rowdy's Rockin BBQ Team
A true inspiration ... 1st competition & won 2nd place in Ribs!
Dave Rau from Alexandria, Minnesota bought his Lang 60 Deluxe Longneck Chargrill last year (summer of 2015) and quickly progressed from smoking food as a hobby to competing. Dave's family jumped on board and now his wife Sandy is the co-captain and along with his brother Dale, and his two daughters Casey and Becky, they are all part of the Rowdy's Rockin BBQ team.
Their first competition was the Awake the Lakes fest where they took second place in RIBS! They recently competed in the Annual Lazy Days Ribfest competition in Rose City, MN, they cooked up 18 racks of ribs and took 2nd place out of 10 competitors.
Dave says "This cooker is awesome it holds the temp evenly across the entire cook chamber and is so easy to run and clean up is a breeze thanks!" This is critical in the competition circut but scroll down and read about how his smoker held temp in sub-zero weather!
Rowdy's Rockin BBQ team has become quite popular with family and friends. Dave and his Lang have started getting "invited" to the various reunions in Minnesota. He's been perfecting his 3 1/2 hour Hot & Fast smoking techniques and plans to hit many more compeitions.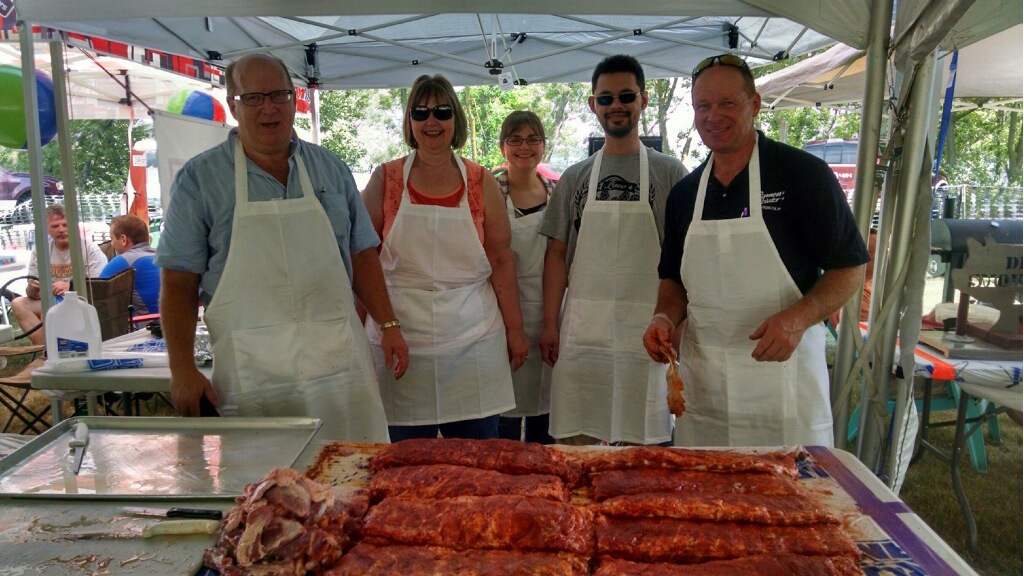 ---

The Lazy Days festival and smoker cooker competition. The ribs get 2nd place!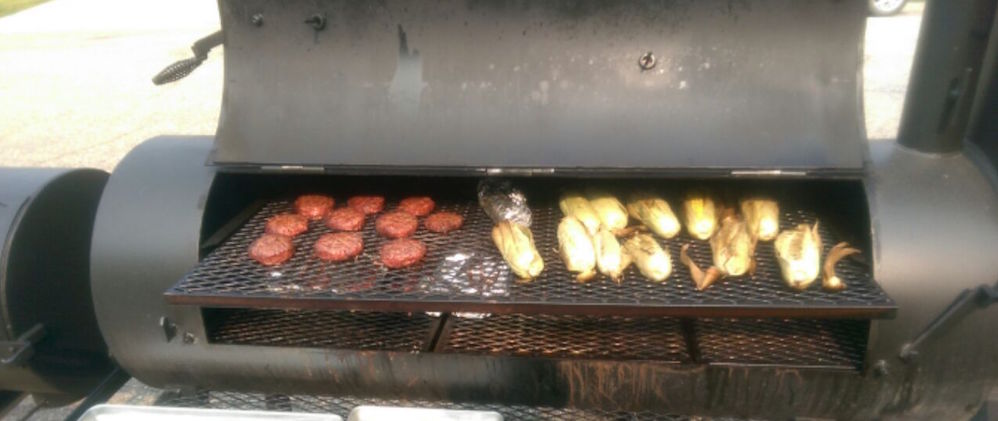 Dave has a 60 Lang BBQ Smoker Deluxe with Chargrill, but instead of using the charcoal grill he's smoking his ribs (foil), with his hamburgers and sweet corn on the cob! He says he ran the smoker t about 325°.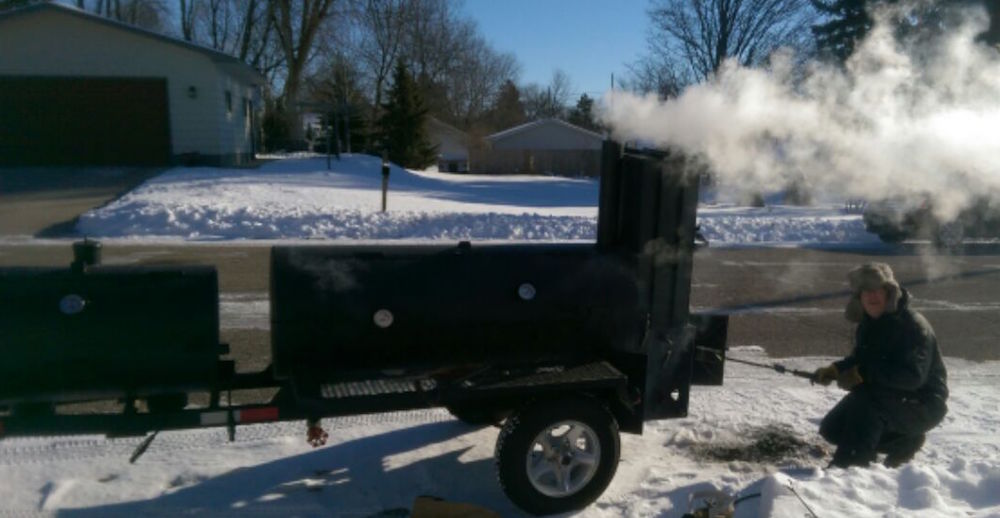 Here Dave is lighting up his Lang in January in MN. -7°F with a -18°F windchill. He said "It took about an hour to bring her up to temp. Then she cooked very well and held the heat, no problem."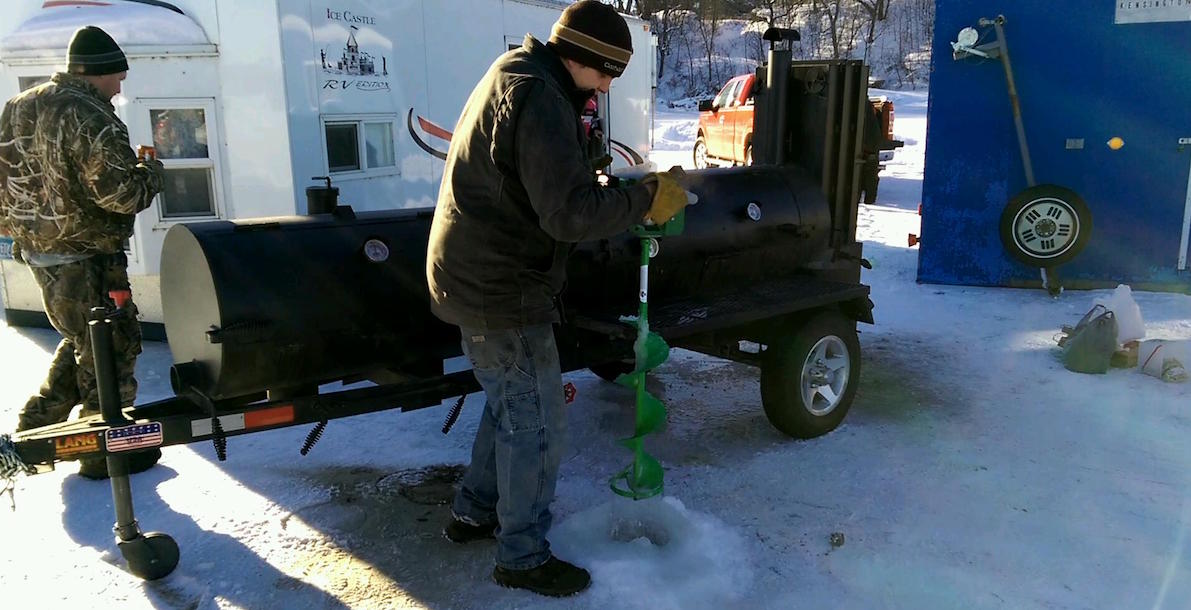 Dave took is 60 Lang BBQ Smoker to the Ocar Lake Ice Fishing Tornament. Here they are testing the ice -- it was 18 inches. At 5° F the smoker held temp throughout the day! See more photos of the ice fishing event on the blog post "Lang Gone Ice Fishing".
Best of luck to the Rowdy's Rockin BBQ Team!!!