Lang BBQ Competition Team 2016
Darryl Strickland and Matt Lee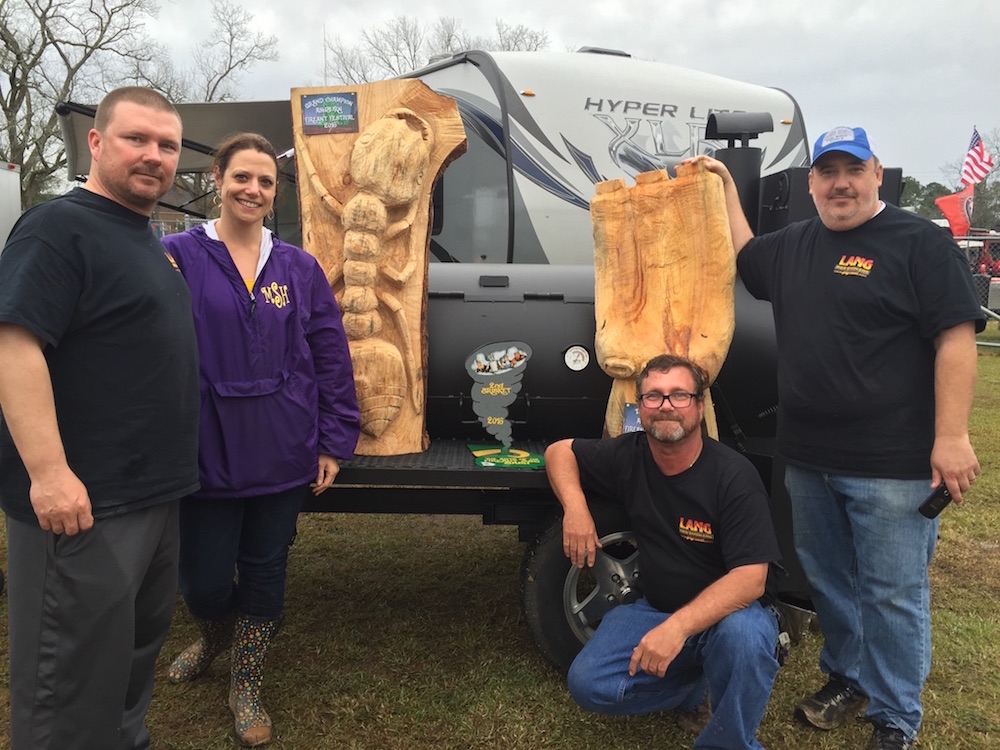 Competions Plus!
The 2016 Lang BBQ Competition Team was formed of friends and family that live and work near the Lang BBQ Smokers factory.
The team consisted of Darryl Strickland, Matt Lee, Jason Strickland, and Mechelle Strickland. Darryl Strickland is the team captain.
The team has been traveling to competitions in the south eastern USA to compete in various smoker cooker cook-offs.
PHOTO: In the photo to the right, the Lang BBQ Competition Team just Won Grandmaster at Fire Ant Festival BBQ Bash, Georgia! Taking 1st in Ribs and 2nd in Brisket and the final Barbeque Cook Off!!!!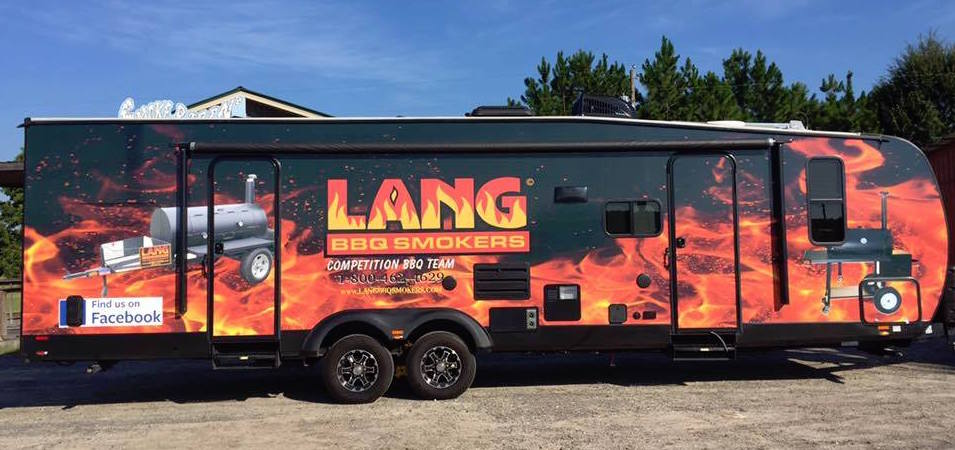 ---
Instructors for the 2016 Summer Q-School!
In June of 2016 Matt Lee and Darryl Strickland participated as instructors of two summer Q-School classes. Each full day class included hands-on-instruction. Matt Lee, an owner of a BBQ joint in Blacksheer, GA specialized in teaching how to cook HOT & FAST on a smoker cooker (something that comes in mighty handy when running a restaurant and competing in cook-offs.). The duo joined forces with TV personality Bruce Mitchell the Gator Man from Swamp People.
Matt Lee is also featured in the commercial chefs section. Find out more about his Smoke Rising BBQ Joint in Georgia.
Thanks to the 2016 Lang BBQ Competition Team for competing and winning!!!!